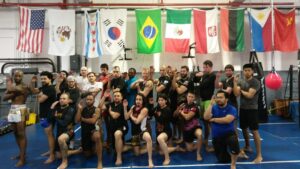 Any new members that sign up get a free pair of boxing gloves, wraps, and shin guards.
Make sure you are equipped and ready for all the great classes that are available to you.
Stop in for a free day of classes and see all that Hybrid has to offer.
Classes for all ages and experience level.
Open from 7am until 10pm.
See you soon.