* Covid 19 Class Schedule Updates
All classes are planned to be outside. We will continue to hold classes in the safest possible manner.
If the weather doesn't allow that, we will have indoor classes while still following the CDC safety guidelines.
Weather permitting, we will keep the garage doors open as much as we can, so we have fresh air training.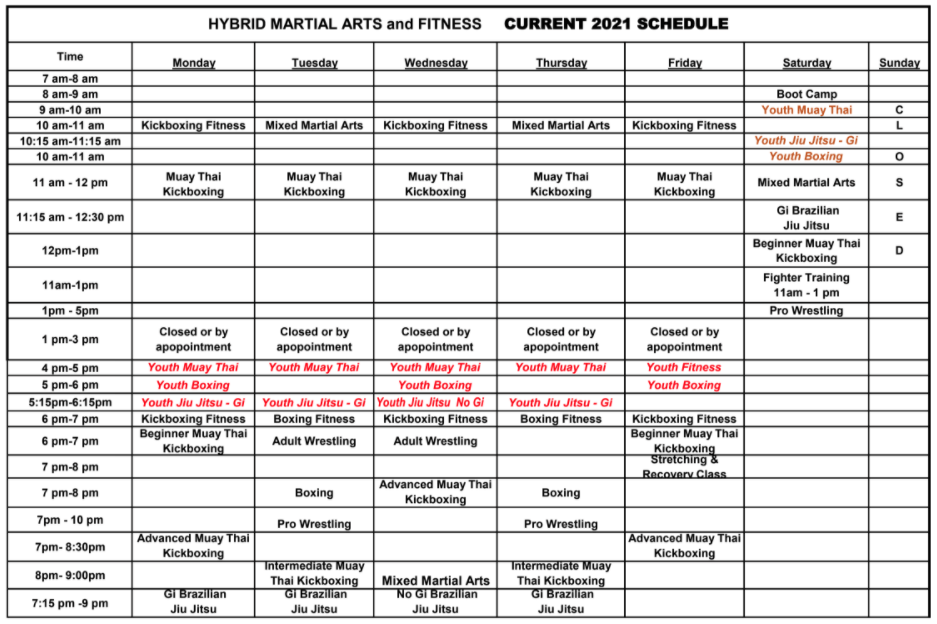 ---
---